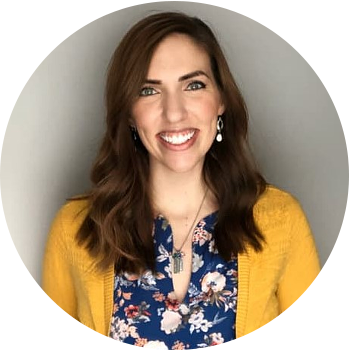 "I want our patients to be so happy with their orthodontic outcome, they can't stop smiling."
– Dr. Craig
EDUCATION AND EXPERIENCE
Dr. Dana Craig has been practicing orthodontics in western Pennsylvania since 2016. Her educational journey to become an orthodontist began at Slippery Rock University where she studied biology. After marrying her highschool sweetheart, Dan, she moved to Fayetteville, North Carolina, where he was stationed as a soldier in the 82nd Airborne Division of the U.S. Army. Dr. Craig completed her fourth year of undergraduate studies at Methodist University in Fayetteville. She then attended dental school at West Virginia University where she served as class president for four years, and in May of 2013, she graduated with her Doctorate of Dental Surgery. From there, she moved on to complete a 30-month orthodontic residency at Seton Hill University in Greensburg and earned her Master of Science in Orthodontics.
For Dr. Craig, orthodontics is an incredibly rewarding field. After treating hundreds of orthodontic patients using a wide array of orthodontic appliances and techniques, Dr. Craig has developed a patient-centered treatment philosophy. "I really enjoy creating a custom treatment plan for each patient and then watching their teeth move and their smile straighten, but the best part of my job is seeing patients get excited about their treatment progress and watching their confidence grow as their smile transforms." As one of her patients wrote, "You can tell that Dr. Dana loves what she does as she is always excited about the progress of my teeth when I come to my appointments." Dr. Craig has said that giving kids a smile they can feel good about is incredibly fulfilling, and for adults who have lived their whole lives feeling self-conscious about their teeth, she loves reminding them that it is never too late for a smile transformation!
CONTINUING EDUCATION AND COMMUNITY INVOLVEMENT
As an orthodontic specialist, Dr. Craig values the importance of continuing education. As technology relentlessly advances, there is always more to learn, and she believes that patients deserve to know that their orthodontist is staying up to date on the newest techniques and technology available in the field. She attends several orthodontic meetings each year and is involved in the Great Lakes Association of Orthodontists, Pennsylvania Association of Orthodontists, American Association of Orthodontists, Pennsylvania Dental Association, and American Dental Association.
Connecting with individuals in the communities she serves is also very important to her. She enjoys visiting elementary schools and doing dental health presentations to help teach kids just how important it is to take excellent care of their teeth. She also enjoys volunteering at events like the Mission of Mercy in Pennsylvania, Team Smile, and Sealant Saturday.
FAMILY LIFE
Dr. Craig lives in Sandy Lake with her husband, Dan, and their three young children, Keira, Carter, and Connor. They live right next door to her parents and her kids are blessed to spend lots of quality time with their Nana and Papa. Outside of work, Dr. Craig's favorite thing to do is hang out with her family. Her kids love to swim, go fishing, hunt for frogs and snakes, and make crafty creations. Dr. Craig enjoys reading personal development books, watching Sunday football, and attending church at Cochranton Community Church. She and her husband are very involved within their church community, and they enjoy leading classes and soaking up others' knowledge and wisdom on the topics of financial peace, marriage, and parenting.